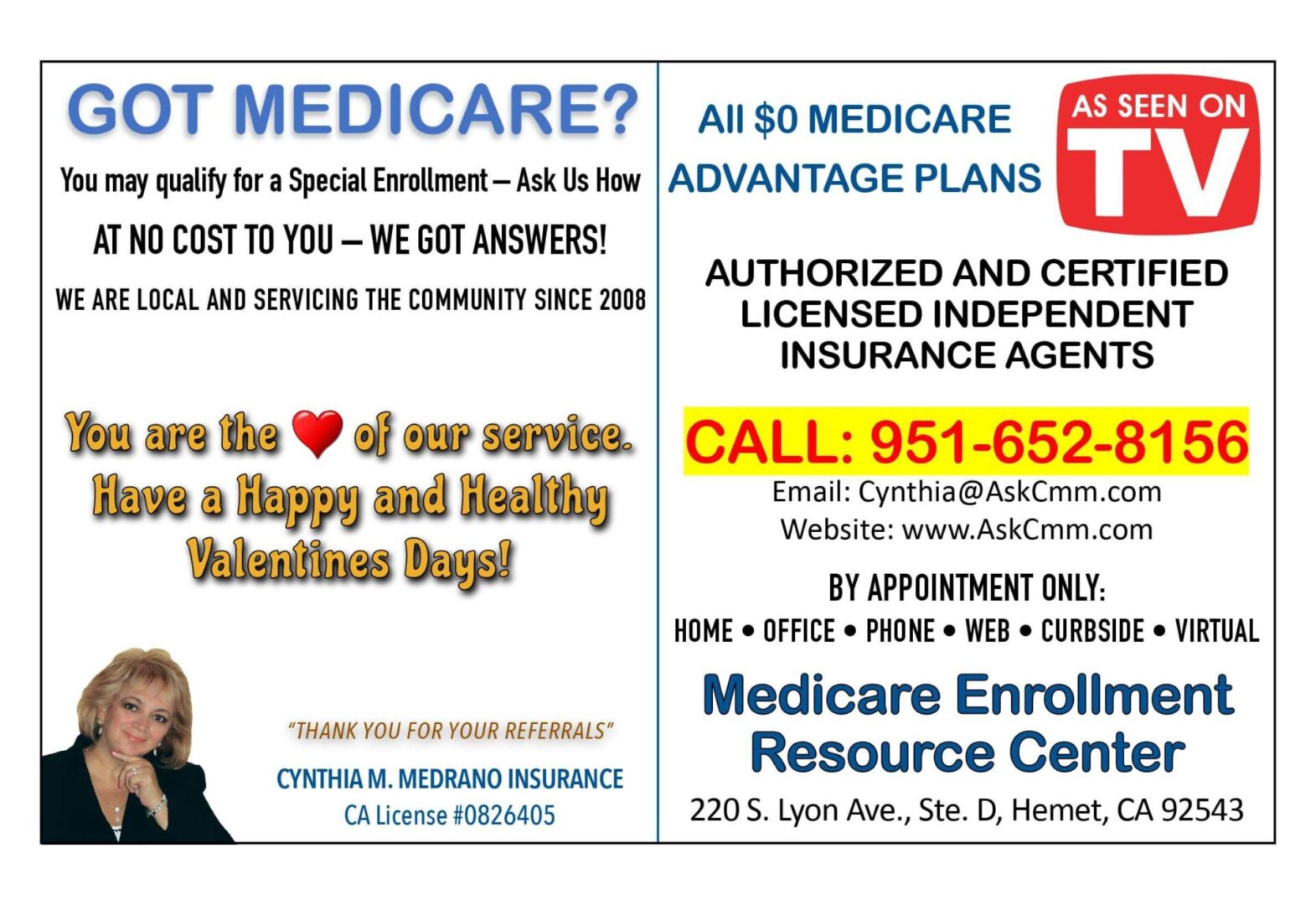 Independent
Insurance Agency
Cynthia Medrano Insurance Services offers viable insurance solutions, specializing in Medicare plans. We are an independent insurance agency where you, our customer, are our priority. We have built a lasting reputation for trust and integrity amongst our clients through our experience, reliable insurance products, and exceptional services.

Our agents can explain each plan's specifications and help you select the best-suited plan for you and your family. We assess your requirements carefully and provide services that are dependable and trustworthy. We have been providing our services in California for over 23 years and specialize in Medicare plans.
Our support will be available to you from the beginning until you get your reimbursements.